It seems the only way to get me motivated to post something is when I see a linky. I am hooking up with Hadar, also known as
Miss Kindergarten
, for this linky on Teaching Tips.
I taught Gifted and Talented students for about 5 years, and made this box to add an extra option to challenge those students that needed it. When I went back to the regular classroom I kept the box as a choice for those who finished their work. I put challenge worksheets, as well as tangrams and puzzles, etc. in the box.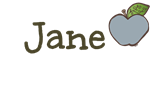 P. S. It snowed here today for the most of the day - yikes! Luckily none of it stuck.